RESCOLL Medical is an ISO 13485 Contract Manufacturing Organization (CMO), which produces medical devices, implants and ancillary equipment. Ranging from Computer-Aided Manufacturing to final packaging, we offer a comprehensive service with high responsiveness and short lead times. RESCOLL Medical
RESCOLL Medical offers a wide range of services from R&D to prototyping, testing and characterization as well as manufacturing.
The concept
Stay competitive with a fully-integrated and highly- technical CMO
Our complete process chain ensures you the shortest lead times and highest responsiveness for your needs.
Our commitment and investment capacity make RESCOLL MEDICAL the ideal partner for your projects.
Discover our solution
Testing and Analysis
In our ISO 17025 accredited laboratories, we can perform all the tests required for validating:
Cleaning processes
Cytotoxicity according to ISO 10993-18
Packaging, transport and storage
Mechanical properties and performance
Quality System
Our manufacturing unit is certified ISO 13485, ISO 9001, ANVISA GMP and registered at the FDA.
Our R&D Department
Bring your ideas and let's perform together tomorrow's health thank to best class medical devices!
With our help, turn your ideas into tomorrow's best-class medical devices!
Our R&D department is available to serve your imagination from A to Z, with everything from surface treatments to plastic transformation and including the development of products for regenerative medicine.
Our Certifications and Accreditations
Our individual services for Manufacturing
2
Qualifications and
metrology
OUR TEAM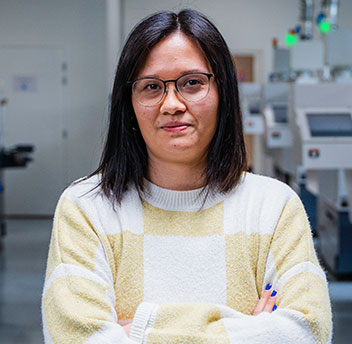 Magali Apretna
Quality manager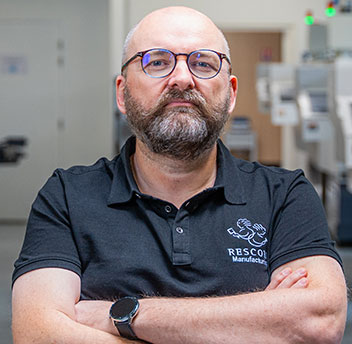 Fabien Guillaume
Methods Manager
vertical_align_top